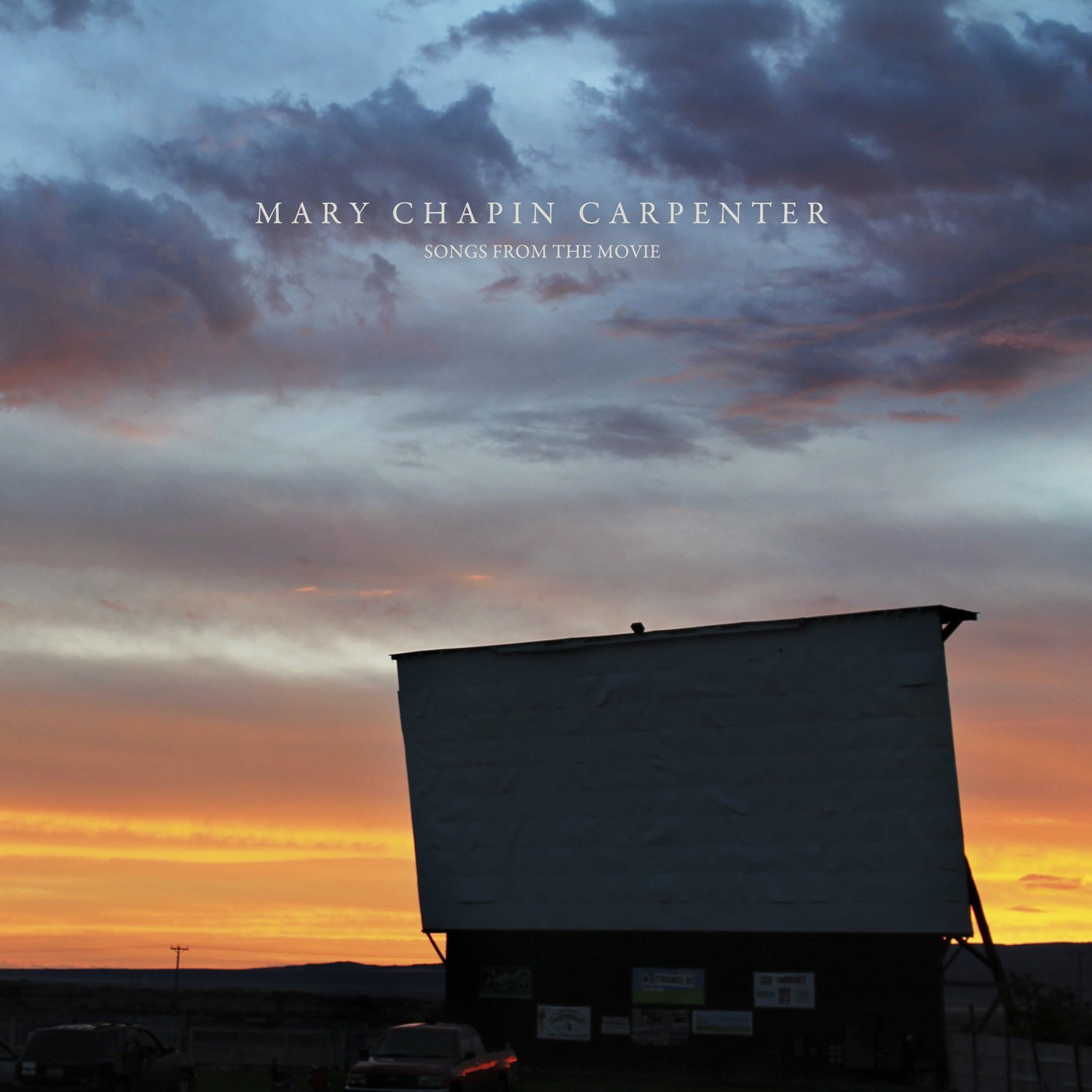 In the fall, I wrote about Over the Rhine's latest album and the way their work has influenced me as a person since college.  In December, my dad sent me an email with a link to a concert: Mary Chapin Carpenter, my first singer-songwriter love, was going to play a selection of songs from her throughout her career with the New York Philharmonic.  I bought tickets immediately and began revisiting all of the songs that have spoken deeply into my understanding of the world since I was twelve.
I can't remember a time when I didn't experience the ache of beauty and have vivid memories of laying on the brown carpet of my childhood bedroom listening to music for hours, often rewinding the same song repeatedly.  Mary Chapin Carpenter wasn't on my radar, though, until I was about 12–the stage when I began to try to really make sense of the world around me.  I had recently started listening to country music (which was where she was initially marketed).  While my future husband was an hour and a half away the exploring the early nineties rap he would later perform for me, I was requesting Trisha Yearwood and Blackhawk CDs for my birthday, and of course expanding my collections member of BMG music club.  Somehow Come On, Come On made its way into my collection and I don't think I ever fully recovered–and as I sat last Saturday at Lincoln Center I was simply stunned by the beauty of hearing the most important songs of my adolescence played with a full orchestra.  And this is what Carpenter is able to do: craft lyrics that tap into what it feels to be human that can layer within memory and experience and take on new meaning as the years go by.
Unfortunately I was not given a singing voice, but what  listening to Mary Chapin Carpenter's songs and poring over the beautifully crafted lyrics did for me was make me want to write.  I was lucky enough to have the same amazing ELA teacher for all three years of middle school and she pushed me to pursue writing stories and poems, which I did with the kind of adolescent passion I wish I could conjure up now.  I dreamed of crafting lyrics that told the kinds of stories she did–ones that noticed the details other people skipped over like in "Only a Dream" and like John Doe #24, which she wrote after reading a newspaper article about a young black man who was deaf, mute, and later blind who ended up in the Illinois mental health care system in the 1940s.  She made me want to look at the world in a different way, and she still does.
My dad and I have always shared a love a music and my childhood weekend memories are colored by the music he played from the room below my bedroom.  I was obsessed with and fascinated by his record collection that spanned at least ten feet across one of our closets, convinced that each album had some kind of story attached to it.  In third grade I got my own stereo for my bedroom, the first of my friends, and got into the habit of leaving it on when I left.  It drove him crazy, so he would always change the station to country when he passed as my consequence (you remember how hard it was to get the station exactly right before everything went digital, right?).  Unfortunately for him, that tactic stopped working when I was in middle school, but it opened the door to our shared love of country and his ongoing claim that he "was country when country wasn't cool." This is true, and in fact Gene Autry was one of his childhood heroes (and one of my and my brother's favorite Christmas albums).  As Mary Chapin Carpenter became a mainstay in my music rotation, my dad grew to love her work as well, especially 1994's Stones in the Road.  Listening closely to the lyrics, he said the title song captured his demographic's generation.  We went to see her at Wright State's Nutter Center that spring and one of his hero moments was when he talked the guard into letting us sit in two second or third row seats, which remained open during the opening act.  That was twenty years ago. It was magical.
Sitting at Lincoln Center last Saturday, that is exactly how her music felt, and even more so.  In all of the songs she played I saw roots of the ideas and philosophies I still hold dear.  In the  "Notes on the Program," Rebecca Winzenried writes that the songs played (which were recorded on her latest album Songs from the Movie) included "titles culled from the span of Carpenter's career, rather than being limited to her better-known hits, and presents those lyrics that demand a listener's attention." The entire show was curated like a journey.  Vince Mendoza arranged the orchestral music and said "the key to this project was finding the meaning of the song and "painting" it with the orchestra…I had to deconstruct Mary Chapin's lyrics to find the underlying emotional thread that opened up a whole world of dramatic possibilities with the orchestra. Nature. Love. Loss.  Remembering. Dreams. Summer in our hometown. Pure humanity."
So, again, I am left with the reminder that the right words and music are one of the best guides for the road.  I am so thankful for writers (and parents and teachers) who narrate the way for me and push me into my own writing and reflecting.